Megaworld International Sets High Standards for Real Estate in the Philippines With Prestigious Awards in Dubai
Megaworld International wins prestigious awards at the Dubai World Center, reinventing the stage of real estate in the Philippines.
In the recently concluded Young Professionals Network (YPN) Congress during the International Property Show at the Dubai World Center, Megaworld International bagged two prestigious global awards, Most Innovative Professional Group (first runner-up) and YPN Leader of the Year (first runner-up). Megaworld International bested 20 other entries. 
Led by Executive Vice President Ms. Ma. Victoria Acosta, the Megaworld International contingent participated in the 3-day property show. The Most Innovative Professional Group awarded to Megaworld International underscores its strong international presence as the global marketing arm of Megaworld, and reaffirms its consistent commitment to its international clientele. In this category, VP for Marketing and Customer Care Ms. Mia Buenaventura was the presenter on behalf of Megaworld International. In another prestigious category, the YPN Leader of Year is accorded to Megaworld International's VP for Training and Business Development, Mr. Gerard Vito, for achievements in the field.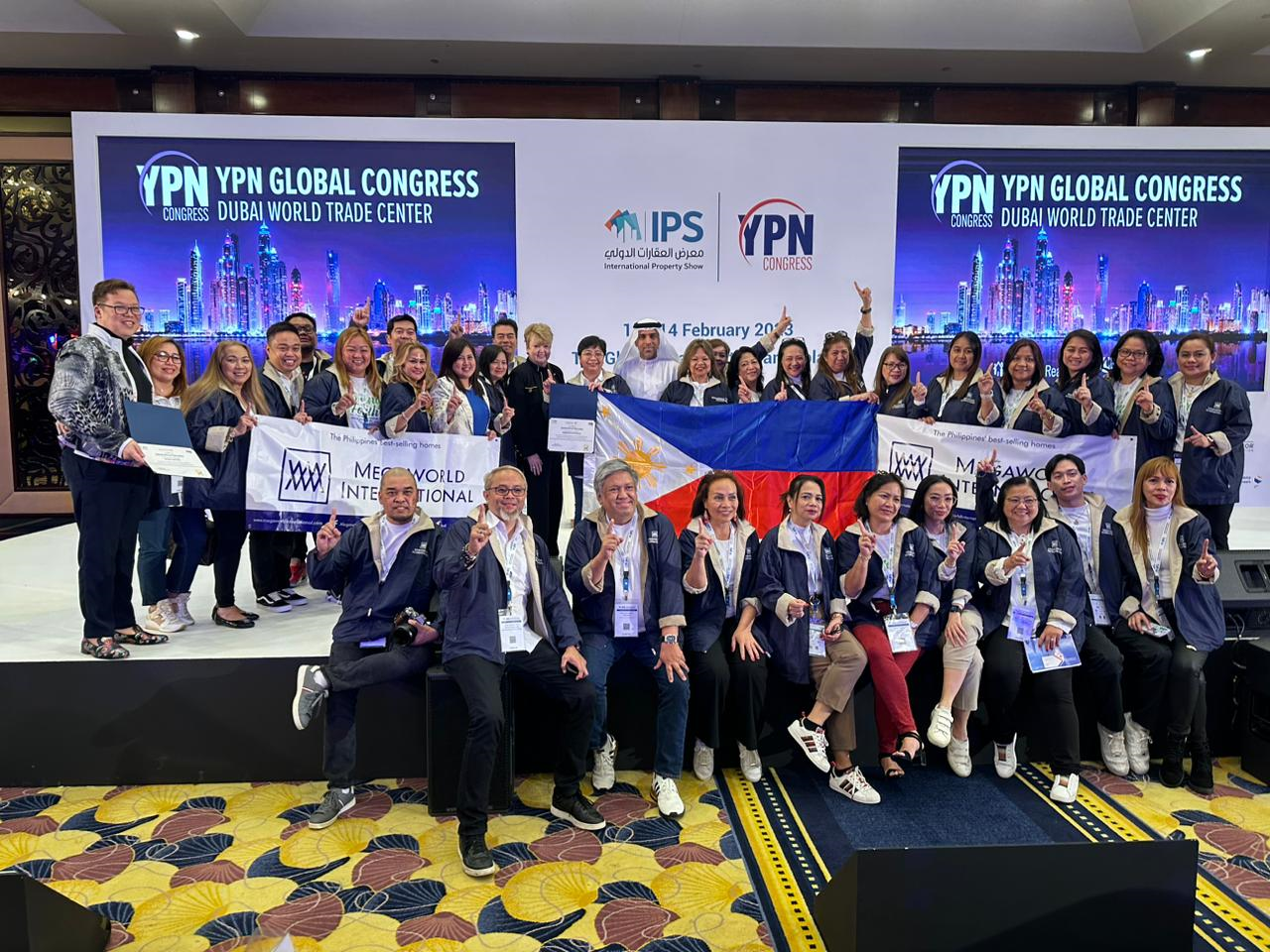 Megaworld International is the global marketing specialist of Megaworld Corporation, a real estate company in the Philippines and the pioneering township developer in the country. 
The YPN Awards is a platform for professional leaders from across the globe to compete in various industry categories for recognition of their significant contributions in the real estate industry. 
The International Property Show in Dubai is a sales platform for both local and international real estate markets, attracting thousands of property professionals and high-end investors from across the globe.