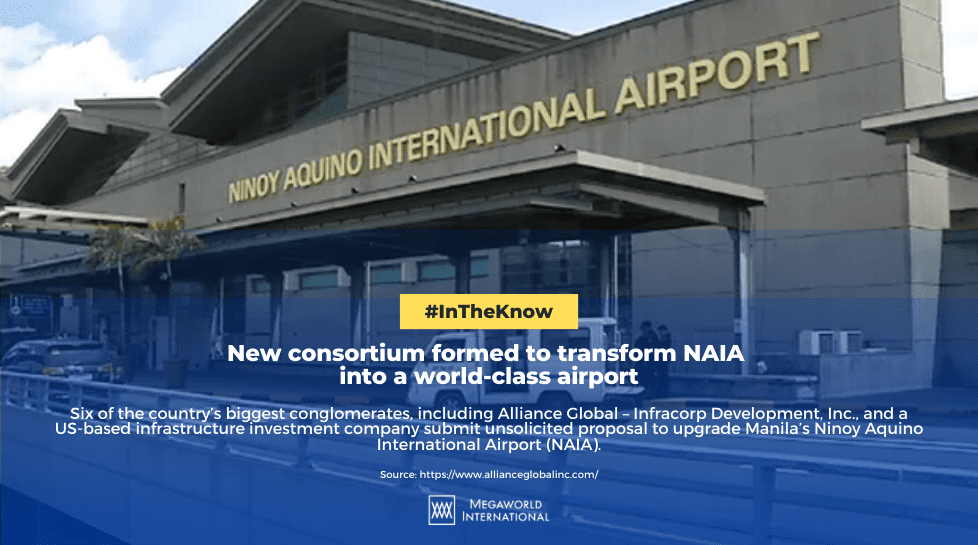 New consortium formed to transform NAIA into a world-class airport
#InTheKnow: The Manila International Airport Consortium (MIAC), a partnership among six leading Filipino conglomerates and US-based Global Infrastructure Partners (GIP) submitted an unsolicited proposal to the Philippine Government for the upgrading of Manila's Ninoy Aquino International Airport (NAIA). Valued at over PHP 100 billion, the proposal includes a significant upfront payment to Government and committed investments in new facilities and technology to transform NAIA into a world-class airport.
Together, the consortium has unparalleled scale, track record, resources, and expertise to deliver best-in-class solutions for the transformation of NAIA and aims to set the country's airport infrastructure up for success in line with the government's "Build, Better, More" program.
"We are ready to put our combined resources forward in partnering with the Government on this massive undertaking. Our consortium brings unrivaled expertise, proven solutions and extensive capital. As the only large-scale operating gateway airport to the Philippines, the modernization and long-term sustainability of NAIA is a critical development priority for both the country's public and private sectors. Recognizing the primacy of NAIA to the country's economic growth, the consortium is bringing highly complementary expertise and making an unprecedented commitment to its sustainability and continued viability," says Kevin L. Tan, director, of Manila International Airport Consortium.
Source: Official Website of Alliance Global Group, Inc.