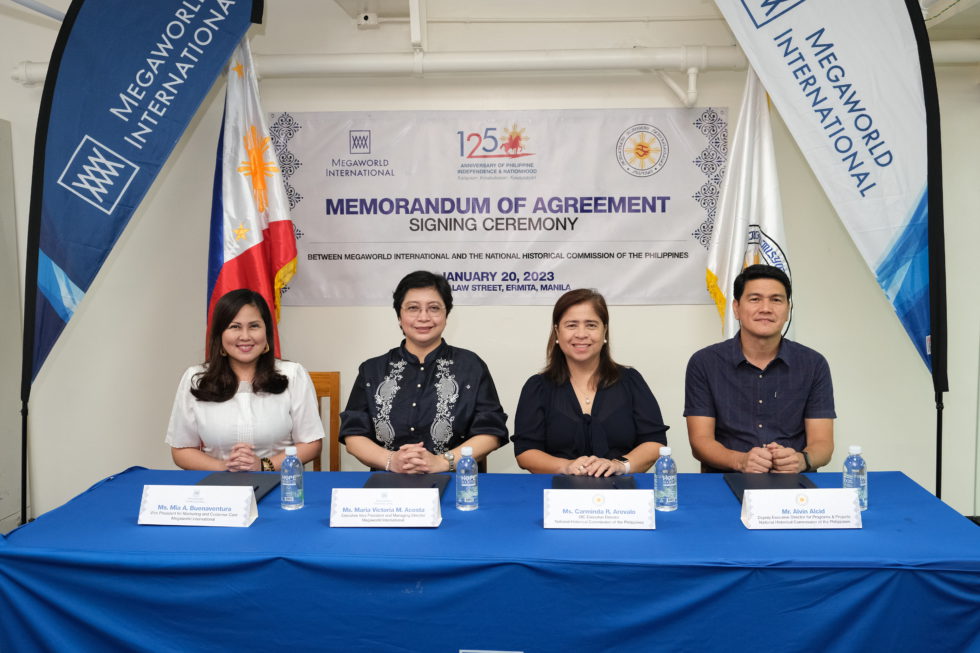 Megaworld International Launches KKK Raffle Promo in Partnership with NHCP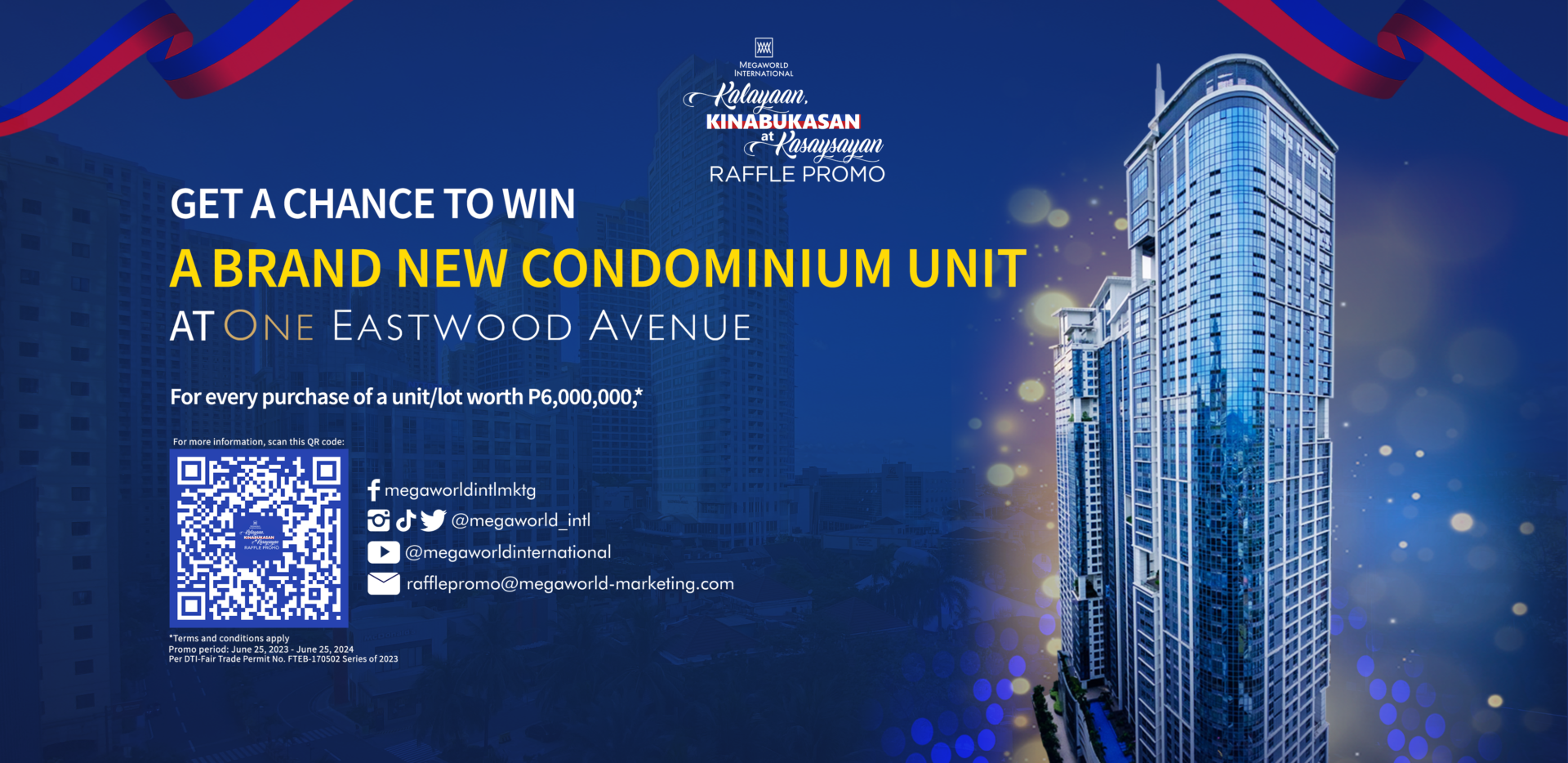 Megaworld International celebrates the Philippines' 125th Independence Anniversary in partnership with the National Historical Commission of the Philippines (NHCP) through the Kalayaan, Kinabukasan, at Kasaysayan (KKK) raffle promo that offers a chance to win a brand new condominium unit at One Eastwood Avenue, an investment for education, and a limited edition home furniture piece from the renowned Filipino designer, Ito Kish, among other prizes.
The global marketing specialist of Megaworld Corporation—Megaworld International—aims to join the NHCP in igniting nationhood, promoting Philippine history and cultural heritage among the Filipino people with the KKK, highlighting the marketing group's biggest raffle promo to date.
The raffle promo will run from June 25, 2023 to June 25, 2024. Participants will get more chances of winning minor prizes with three quarterly draws and the major prizes in the grand raffle draw. Per DTI Fair Trade Permit No. FTEB-170502 Series of 2023.
The memorandum of agreement was signed on January 2023 between Megaworld International's Executive Vice President and Managing Director Ms. Maria Victoria M. Acosta (center left); National Historical Commission of the Philippines' OIC Executive Director Ms. Carminda R. Arevalo (center right); witnessed by Vice President for Marketing and Customer Care Ms. Mia A. Buenaventura (left); and Deputy Executive Director for Programs and Projects Mr. Alvin Alcid (right).
Kalayaan, Kinabukasan at Kasaysayan raffle promo hopes to showcase Filipino artistry, hospitality, and world-class investments to the global community. Megaworld International ties with the best and the biggest brands to date: Megaworld Corporation, Global-Estate Resorts, Inc., Suntrust Properties Inc., Emperador Inc., Megaworld Hotels and Resorts, Megaworld Club Access, Pick-A-Roo, Ito Kish, Makina Watches, and Roots Collective.
The promo is open to everyone who purchased or sold one (1) unit of Megaworld Corporation, Global-Estate Properties, Inc., Suntrust Properties, Inc., and Stateland Inc. projects from any of the participating projects—for a minimum of P6,000,000.
Major prizes are categorized into three: The Kalayaan Package, Kinabukasan Package, and Kasaysayan Package.
In the spirit of nationhood, Megaworld International affirms its corporate vision to uplift lives, impact society and help shape the nation through the KKK raffle promo. At the core of this endeavor, the international marketing group visualizes a financially-free country by investing in world-class Megaworld properties. The Company is exerting efforts to increase the demand for the nation's real estate landscape, so its homegrown brands and partners may reach the worldwide market.
This raffle promo aims to connect with the different Filipino societies all over the globe. whether to the permanent residents abroad, dual citizens, or Filipino workers who stay overseas- all in an effort to bridge the country's heritage and financial freedom objectives to the countrymen, wherever they may be.
Megaworld International implements various activities-both in online and offline platforms-such as roadshows presentations, conferences, expos, recruitment events, events sponsorships, business summits, and financial literacy talks. For this year-long promo, Megaworld International will participate in NHCP's series of events in celebration of the 125th Philippine Independence anniversary.
The National Historical Commission of the Philippines is a recognized government agency whose mission is to promote the history and cultural heritage of the Philippines through various means such as conducting and supporting research, information dissemination, and implementation of educational activities to popularize Philippine history.
Megaworld International is the international marketing specialist of property giant Megaworld Corporation, the Philippines'` leading residential condominium developer office space developer, and pioneer of the live-work-play-learn lifestyle concept. The international group has been proudly showcasing world-class MEGA townships for 23 years to over 60 countries worldwide.
For more information, visit: KKK Raffle Promo Website
Facebook: https://www.facebook.com/megaworldintlmktg
Instagram: https://instagram.com/megaworld_intl/