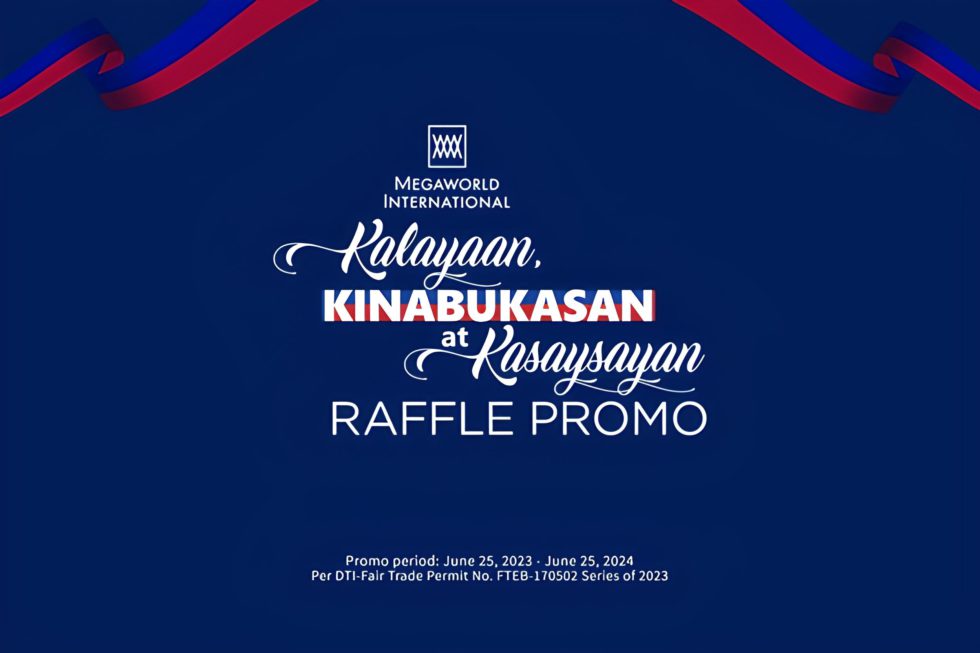 Celebrating The 125th Philippine Independence: Megaworld International Launches The KKK Raffle Promo
In commemoration of the 125th Philippine Independence, Megaworld International proudly presents the Kalayaan, Kinabukasan, at Kasaysayan (KKK) raffle promo in partnership with the National Historical Commission of the Philippines (NHCP).
The annual nationwide celebration of Philippine Independence serves as a reminder of the bravery and sacrifices of earlier generations who fought for the freedom that Filipinos enjoy today.
The KKK raffle promo by Megaworld International aligns perfectly with the core principles of this significant event. By advocating freedom and a better future, it echoes the spirit of the Philippines' journey to independence. Recognizing the importance of history, the promo aims to promote Philippine heritage and cultural legacy among the Filipino people.
The Philippines' declaration of independence from Spain in 1898 was a pivotal moment in the country's history. It was the culmination of years of heroic efforts by local patriots to free the nation from colonization. This significant milestone ignited a sense of patriotism and inspired the following generations to continue the fight for the freedom and rights that Filipinos deserve.
Megaworld International's KKK raffle promo encapsulates the essence of Philippine independence. It encourages individuals to participate in the celebration by investing in world-class Megaworld properties. The promo not only offers major prizes such as a brand-new condominium unit, an investment for education, and a limited-edition home furniture piece by renowned designer Ito Kish, but also symbolizes the pursuit of a financially-free country.
As the Philippines celebrates its 125th Independence, Megaworld International's partnership with the NHCP and many world-class brand partners serves as a testament to their shared commitment to preserving the country's history and promoting a brighter future. The KKK raffle promo invites Filipinos from all walks of life, both at home and abroad, to connect with their heritage and contribute to the nation's progress.
In the spirit of unity and national pride, Megaworld International's KKK raffle promo showcases the best of Filipino artistry, hospitality, and world-class investments to a global audience. By bridging the gap between the country's rich history and the aspirations for financial freedom, the promo invites individuals to join hands in building a prosperous future for the Philippines.
As the country embarks on this momentous celebration, Megaworld International's KKK raffle promo stands as a testament to the resilience and spirit of the Filipino people. It is an opportunity to honor the past, embrace the present, and shape the future of a nation that continues to strive for greatness.