Invest Wisely in a Megaworld Condo for Sale in BGC Philippines
Looking to invest wisely? You can bet on a Megaworld condo for sale in BGC Philippines. Check out this property listing of Megaworld, among the biggest and most trusted property developers in the Philippines.
Whether you're an OFW or a Filipino immigrant still with ties at home, you should consider investing in a condo for sale in BGC Philippines.
BGC, short for Bonifacio Global City in Taguig, Philippines, is a master planned mixed-use estate in the heart of Taguig City in the Philippines. It is arguably among, if not the leading lifestyle and central business district in Metro Manila today.
This charming hub brings together state-of-the-art corporate buildings occupied by among the best local and international organizations in the country, world-class dining, shopping and entertainment, parks and open spaces, public works of art, grand hotels, and yes – residential districts, too. Suffice it to say that in BGC, you can work, live and have all the fun you desire day or night.
This makes BGC a very attractive and wise place to put your hard-earned money in. The value of real estate properties here has gone up significantly and it's expected to keep appreciating.
Check out three of Megaworld's condominium developments in BGC – Uptown Arts, The Albany and Park McKinley West – great options within townships to invest in or to live in.
Located within Megaworld's Uptown Bonifacio township, Uptown Arts is a 45-story tower with a location that will only be increasingly important because of its accessibility to stations of the proposed Skytrain and Mega Manila Subway.
Whether you're a single and young professional, a couple looking to move into your own haven, or a growing family that prefers to be in the heart of the metro, Uptown Arts has a space for you. It has studio, 1-bedroom, 2-bedroom, 3-bedroom, and even loft-type units. And all units have balconies, too. Uptown Arts is under a 5-minute walk to Uptown Mall and about a 15-minute walk to St. Luke's Medical Center on the corner of 32nd and 5th Avenues.
A mid-rise luxury development within Megaworld's McKinley West township, The Albany will have only 9 floors and 64 saleable units. That means, you better hurry and reserve or there'll be none left for you soon.
The Albany features 2-, 3-, and 4-bedroom units, with penthouse units that come with their own decks and swimming pools.
As you would expect, the units will be fully equipped with a SMART system so you can control your appliances from anywhere and anytime through your mobile phone.
Like The Albany, Park McKinley West is also situated within Megaworld's McKinley West township. There will be 25 stories for every tower of Park McKinley West. And units will come with up to 5 bedrooms!
Park McKinley West is between a 15-20 minute drive to the Ninoy Aquino International Airport Terminal 3. So you won't just be living within arm's reach of key places in the metro, you will also be able to easily access the world from the country's airport system in Manila.
But what drives the demand for residences in BGC? Why should you be looking out to buy a condo for sale in BGC Philippines? Well, diversified professional services and investment management company Colliers mentioned a number of good reasons in this article: Bonifacio Global City: Former military camp has come a long way.
These reasons include the fact that many buildings in BGC offer green and sustainable offices. Some are even LEED (Leadership in Energy and Environmental Design) certified, making them attractive options for multinational corporations looking to locate in the country while at the same time meeting their ESG or Environmental, Social, and Governance aspirations.
Needless to say, these multinationals will likely mean foreign expatriates coming to the Philippines for work and looking for places to live in the area. Now if you've bought a condo for sale in BGC Philippines, you could be the next landlord to some of these expat tenants.
BGC also boasts of medical and educational institutions, both of which can attract short-term and long-term lessors. Two universities, the University of the Philippines and De La Salle offer graduate programs here and many of their students would likely want to live in the area.
Upper-class families and expats who are also looking to send their children to the International School Manila, British School Manila, Christian School of Manila, Manila Japanese School, or Korean International School Philippines might be out looking to rent if not buy a condo for sale in BGC Philippines.
You might be wondering if BGC is equally attractive to young upstarts and professional millennials. The answer would be a firm yes!
Even if these groups may not be working in BGC, they may still opt to live and thrive in this vibrant place. With places to dine and cafes while the weekends are away, roads to bike or scoot on, and parks to walk, run and work out in, BGC is easily the hippest place to call home.
Centrally located, professionals working in the Makati Business District or the Ortigas Center in Pasig would still be well worth considering a condo for sale in BGC Philippines.
TOWNSHIPS IN BGC PHILIPPINES
If you're still not convinced that a condo for sale in BGC Philippines is probably among the wisest investments you can make, wait until you discover Megaworld's BGC Townships.
Townships are large-scale, strategically located master-planned developments that bring together residences, offices, and retail hubs in a single setting. Of late, townships have added a "learn" component bringing the live-work-play lifestyle full circle with schools and learning institutions integrated into the community.
As if BGC was not already a 'township' in its own right, Megaworld International has built and continues to develop townships here. Check them out and take advantage of units ready for occupancy. Or, consider a condo for sale in BGC Philippines while they are still in pre-selling mode.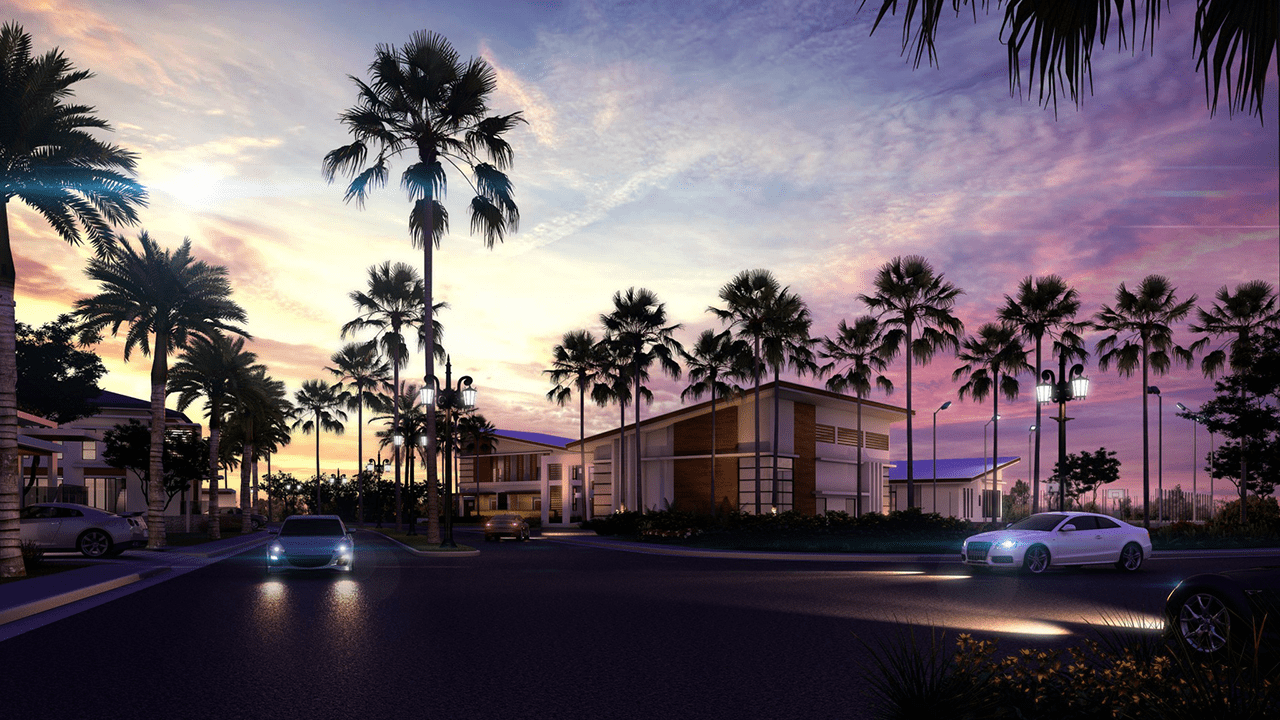 Alabang West
*Artist's impression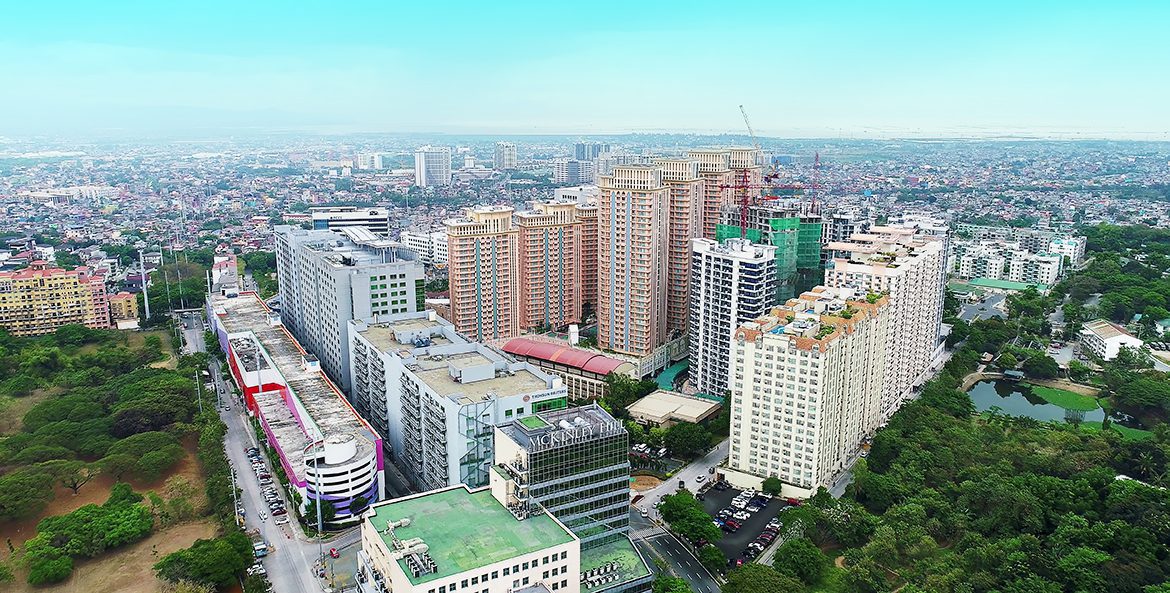 McKinley West
*Artist's impression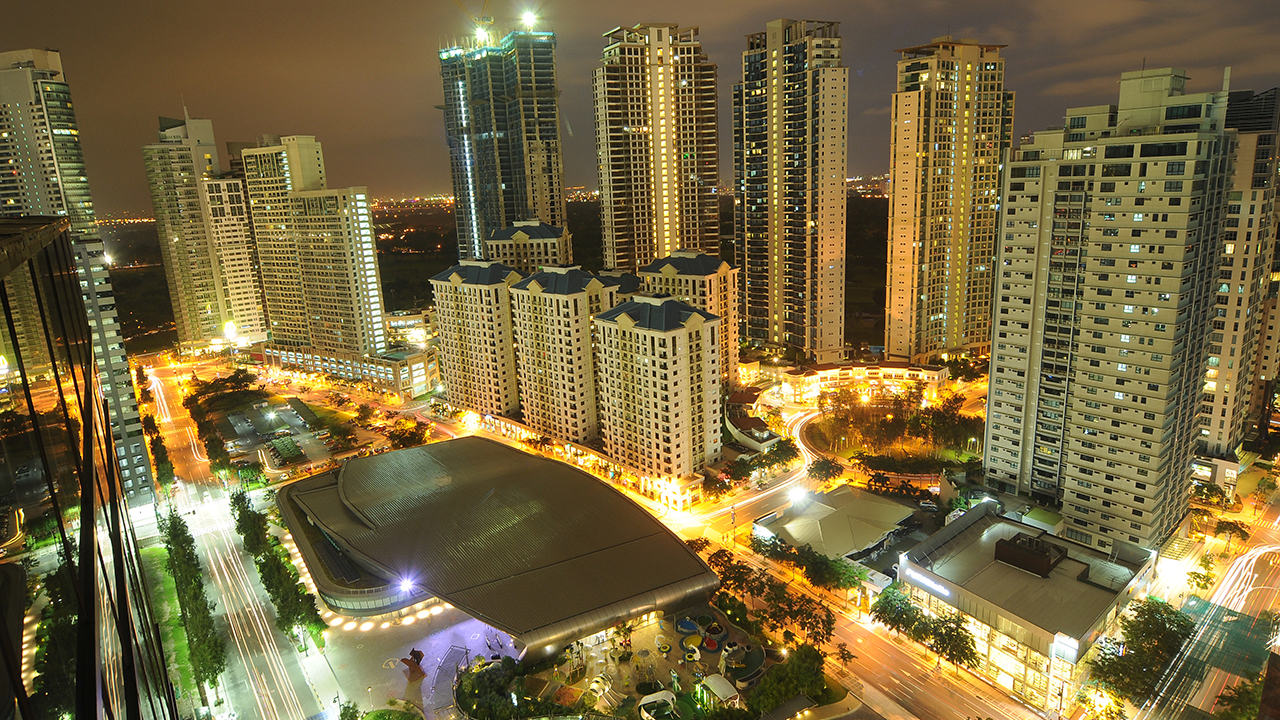 Check out your options for a Megaworld Condo for sale in BGC Philippines:
Megaworld International — Townships in BGC Philippines
You know you work hard enough and deserve to see the value of your money grow. So let's talk about your real estate investment options, including e or not a condo for sale in BGC Philippines is right for you.
Fill out our contact form and let's talk by clicking the "Inquire Now" button on your left screen.